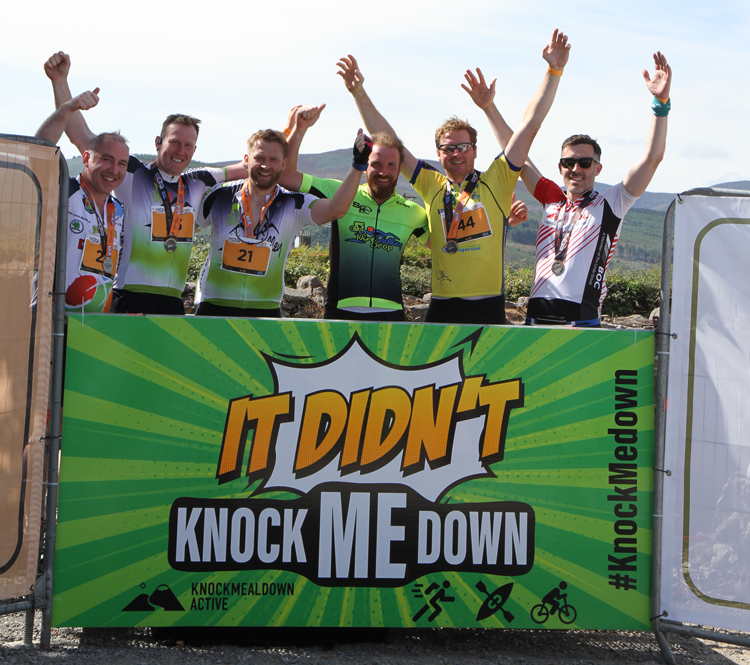 Ireland, with its breathtaking landscapes and rugged terrain, has become a popular destination for adventure racing enthusiasts seeking an adrenaline-pumping challenge. Adventure racing in Ireland combines the excitement of various outdoor activities such as trail running, mountain biking, kayaking, and orienteering, making it a thrilling and unique experience for participants.
One of the most best known adventure races in Ireland is the "Gaelforce West," held annually in County Mayo. This grueling event spans over 67 kilometers of stunning Irish countryside, including mountains, lakes, and the wild Atlantic coastline. Participants must navigate their way through the challenging course using map and compass, while tackling steep climbs, technical descents, and treacherous bogs. The race also includes kayaking across Killary Fjord, adding an element of water-based adventure to the mix. With its unpredictable weather conditions and rugged terrain, Gaelforce West is a true test of physical and mental endurance, pushing participants to their limits.
One of the up and coming races, based in the south-east of Ireland, is the Knock ME Down Adventure Race (www.KnockMeDown.ie), run by the volunteers of the Knockmealdown Active group, which seeks to promote activity all along the Knockmealdown Mountains in South Tipperary and West Waterford. The event takes participants through the stunning Knockmealdown Mountains, around the Vee scenic route, kayaking in Bay Lough (pictured below) and running around the grounds of Mount Melleray Monastery. The 2022 event facilitated over 500 participants, with 600 expected to attend in 2023. There is a Challenge event (35km) and a more difficult MÓR version (58km). Another very popular event based in the south-east is the BAR (Brickey Adventure Race), run in Waterford in July.
Some events work as a grouping, such as the "Quest Adventure Series," which takes place in various locations across the country, including County Kerry, County Donegal, and County Wicklow. The Quest Adventure Series offers different race distances and difficulty levels, making it accessible to participants of all fitness levels. Participants can choose from options such as the Quest 12/24, Quest Kenmare, Quest Achill, and Quest Killarney, each offering its own unique challenges. From mountain biking through remote trails to trail running across vast moorlands and kayaking across pristine lakes, Quest Adventure Series provides an great opportunity to explore the stunning Irish landscape in a thrilling and adventurous way.
One of the highlights of adventure racing in Ireland is the camaraderie and sense of community among participants. Adventure racing is not just about competition; it's also about respecting and supporting fellow racers. Some races require teams of two or more to navigate the course together, relying on each other's skills and strengths to overcome challenges. This creates a sense of camaraderie and shared experience that is unique to adventure racing, fostering lasting friendships and memories.
Adventure racing in Ireland also offers a chance to connect with nature and appreciate the country's breathtaking landscapes. From the majestic mountains of South Tipperary to the rugged coastline of Donegal, Ireland's natural beauty is on full display during these races. Participants get to explore remote trails, paddle through serene lakes, and breathe in the fresh Irish air as they push themselves to their physical and mental limits. It's a unique way to experience Ireland's outdoors, immersing oneself in its wild and untamed landscapes.
Adventure racing in Ireland is not only about the thrill of the race but also about promoting sustainability and environmental conservation. Many races have strict rules and regulations to ensure that the environment is respected and preserved. Participants are expected to follow a "leave no trace" policy, leaving the course as they found it and minimising their impact on the environment. This promotes awareness and appreciation of Ireland's natural heritage, fostering a culture of sustainability and conservation among adventure racers.
Adventure racing in Ireland offers an exhilarating and unforgettable experience for outdoor enthusiasts. With its stunning landscapes, challenging courses, and sense of community, adventure racing in Ireland has gained popularity among participants seeking a unique and thrilling adventure. Whether it's navigating through remote trails, paddling across serene lakes, or tackling rugged mountain terrain, adventure racing in Ireland provides an opportunity to push one's limits, connect with nature, and create lasting memories. So, gear up, embrace the challenge, and get ready for an adrenaline-pumping adventure in the beautiful emerald isle of Ireland.